Welcome to our new Sports News page where all our achievements, throughout the year ,will be celebrated for all to see! The children during the year will participate in many festivals,tournaments and competitive activities both in school and with other Primaries within our Kidlington and North Oxfordshire School Sports Partnership and hopefully progress to County finals.
At St Thomas More School we understand the importance Physical Education and School Sport have in developing the whole child. Our vision is to inspire a generation of children to recognise the importance of living a healthy active lifestyle through a spiritual recognition of the values of teamwork, respect, honesty, determination, passion and self-belief.
Our aim is to challenge each child to reach their full potential and a desire for lifelong participation in physical activity or competitive sport.
---
MARCH 2018
Y6 Netball Festival-Well done to our two teams who took part in the Kidlington Schools netball festival. The children played some exceptional netball, which got better and better as the tournament progressed. The teams finished in 3rd and fourth place in their respective leagues. A great achievement on a very cold morning! Well done.
Y6 Hockey Festival-Our Y6 hockey team faced strong opposition at the Kidlington Schools hockey festival. The team battled hard to score the winning goal during each match. All the matches were played with 100% effort and great sportsmanship from the whole squad. We were pipped at the post to lose 2-1 in the last games which resulted in us finishing in 4th place overall. A great effort right to the end-well done.
JANUARY 2018
Welcome back to a new year of PE and Sport at St Thomas More.This term start with Sportshall Athletics for Y6 and a Futsal festival for Y4.We wish all competitors the best of luck.
New After School Netball skills Club for Y3/4.
We are delighted to offer Y3/4 children the opportunity to develop their balls skills through the fun game of netball.
The club will run outside every Thursday after school from 3:30-4:30.(The hall will also be available if it is raining)
Children will need their PE kit,tracksuit,trainers.water bottle and gloves suitable to grip a ball.
Mrs Nicole Evans (Roan and Alice's mummy) is a qualified netball coach and has kindly offered her time to the children for free, so there is no charge for attending the club. However we would be grateful if the children who attend commit to the club for the whole term.
Enrolment forms will be offered to the children on Monday.Please ensure these are completed and returned as soon as possible.If the club is oversubscribed a waiting list will enable children who would like to attend to join at a later date when places become available.Forms will also be available from the school office.We will advise you if your child has been placed on the waiting list.
Please encourage you child to take part, in what i'm sure will be, a very popular and purposeful club.Not only to develop skills, but to ensure children develop a desire to lead a healthy active life.
---
DECEMBER 2017
Congratulation to Alfie Machin on winning the Callum O'dowda cup for Sporting Excellence this term. Alfie is the epitome of what a good sportsman should be.His fair play attitude and commitment, to always giving his up-most during any activity, is commendable.He is a very skillful footballer.But his talents, and most of all his determination and hard work shine through, whatever sport he is playing.Well deserved Alfie-We are very proud of you!
——————————————————————————————
NOVEMBER 2017
Y2/4/6/ Cross Country-What a superb effort displayed by our children at the Kidlington Schools Cross Country Competition. Four boys and four girls from Y2, Y4 and Y6 battled their way around the cross country course with stiff competitors from 4 local primaries. Well done to our Y4 boys (Jack, Conrad, Harry and Lewis) for winning their team event in 1st 2nd 3rd and 7th place respectively. They now qualify for the County Finals on 20th November in Banbury with Isabella, Mia, Liam, Rocco, Josie, Aidan and Thomas who also qualified as individual runners. We wish them well for the next round.
OCTOBER 2017
Y6 FOOTBALL– This year's football league began with our Y6 team taking on West Kidlington School. The match was very evenly played with both teams alternating with the goals. At 2-2 we began the final quarter, but were unlucky to concede 2 goals from West, finishing the match at 2-4.Well done team for battling on to the end. Let's hope we have better luck against the other Kidlington Primaries through the year.
Y4 FOOTBALL- A valiant effort was displayed by our Y4 mixed football team who took on all the Kidlington Primary schools in a festival at Stratfield break. The team played some fabulous football to finish top of their group, but sadly, lost by one goal to Edward Field School in a very evenly matched final. The winning goal was scored 2 seconds before full time!
SEPTEMBER 2017
Y6 BIKE ABILITY-Bike Ability is underway in Y6 and congratulations to the first two groups who passed with either level 1 or 2 road safety awards. The remaining children will begin their training after half term (Tues 31/10)
Y3 MULTISKILLS-Well done to our Y3 class who attended a multiskills festival at Gosford. The children took part in lots of fun activities and really had to work as a team to succeed. This was our first festival of the year and St Thomas more won 3 of the 9 events-Shuttle Relay, Bench Games and the Agility Race. Special congratulations go to Bonnie for winning the star of the festival certificate.
---
JULY 2017
Isabella Kolton wins Callum O'Dowda cup for sporting excellence
Congratulation to Isabella in Y1 who was awarded the Callum O'Dowda cup for her outstanding attitude towards PE and school sport.Although she has yet to carve her mark in a particular sport,her ability for a child so young, is awesome! We look forward to seeing her flourish into a superb athlete and who knows maybe an Olympian in the making!
Y6 Girls achieve 4th place at County Swim Finals-Congratulations to our talented Y6 girls swimming team with came 4th in the Sainsburys School Games County Finals out of the top 10 girl's teams in the County! We are very proud of your achievement and especially how you battled against strong competition throughout the gala. What an outstanding achievement girls-well done.
JUNE 2017
Y1 Multiskills festival- Y1 had a super morning at West Kidlington School, who kindly hosted a multiskills festival. All the children took part in lots of different fun activities and it was lovely to see them encouraging each other to do their best. Well done Y1!
SPORTS DAY!!!!! -THANK YOU TO ALL THE CHILDREN FOR MAKING ANOTHER SPORTS DAY AT ST THOMAS MORE FUN AND EXCITING.RESULTS TO FOLLOW…..Thank you also to all the family members who came along to support the children and for being extremely brave running in the races too!
Y6 Cricket festival-Weel done Y6 on attending the Kidlington Partnership cricket festival.
May 2017
Y3 Tennis Festival-A great afternoon of tennis at North Oxford Tennis Club saw our Y3 team finish in 2nd place! Well done to the whole team who played excellent tennis with an outstanding attitude for fair play and sportsmanship.We are very proud of you all.
April 2017
Ella Edwards wins Callum O'Dowda cup for sporting excellence
Congratulations to Ella Y4 for her outstanding achievements this year in PE and Schools Sport.She has qualified for the Y4 girls Cross Country finals and qualified, with the Y4 football team, for the School Games where she was a strong and determined member of the team.Ella never gives up and is always smiling even when she is facing tough challenges.She always gives 100% effort and deserves to be recognised for her fantastic attitude towards PE and School Sport.Well done Ella we are very proud of you.
Sainsburys School Games County Finals-Football
On the 5th April, the year 4 mixed football team, having won the partnership finals, attended the Sainsburys School Games County finals at the Manor school Abingdon. The team played well together and represented the school impeccably. Having enjoyed 4 football games of 9 minutes, the team got through to the quarter finals. They should be very proud of themselves as are the school and I am sure their parents/carers. Well done to all the team.
March 2017
Sainsburys School Games County Finals-Cross County
A very proud moment for the school and Lucy's parents today when Lucy McGrath came third, at the Sainsburys School Games finals of the year 5/6 cross country. at Tilsley Park Abingdon. What a fantastic achievement, the third fastest cross country runner in the whole county! Well done Lucy.
Y5 Multiskills Festival-Well done to our Y5 children who represented the school at a multiskills festival at Gosford Sports centre on Thursday 23rd.All the children joined in the fun challenges and were overall winners of two events.
January 2017

The Power of an Active School and Growth Mindset in PE
In an effort to promote the power of an Active School and continue to look at ways to develop children's fitness we will be introducing every class to the Skip2Bfit 2 minute challenge The Skip2Bfit 6 week Programme also helps to develop Growth Mindset in children. Every week the children do a Skip2Bfit 2 minute skipping challenge and their score is recorded. Before they do the challenge all the children are reminded of their last score and encouraged to improve. The majority of the children improve week on week, which demonstrates that effort leads to improvement. Children realise that if they put effort in they can improve at skipping and if they can do this at skipping they can do this in their class work. The data is recorded on the charts so we monitor the children's' progress. I'm sure many children will be coming home with requests to purchase a skipping rope! Digital Skip2Bfit ropes can be purchased for £5 via skip2bfit.com, but any will do for practice at home. There is already a competitive buzz between a few members of staff who will be taking part too!
Continuing on with our Growth Mindset philosophy in school we are encouraging the children to
"Think like a champion" in PE. We are developing the following strategies during PE lessons:
Active participation
Seek challenges
Use effort and practice to grow
Build positive relationships
Grow from setbacks
We are looking forward to seeing the children fitter and emotionally prepared for lifelong participation in a healthy active lifestyle.
Y4 Futsal Festival
Congratulations to Tino.Shalize,Rhaissa,Anthony.Edilson and Teo who finished in 1st place at the Kidlington schools Futsal competition. They played superb football and worked so well together to achieve this superb result.It was an amazing afternoon and special credit to Tino and Edilson who were awarded certificates for Top Sportsboy/girl of the tournament!
Y6 Sportshall Athletics
Well done to our Y6 children for taking part in the Kidlington Sportshall competition on Thursday 19th January at Gosford Sports centre. The children took part in various field and track events throughout the afternoon and finished in a respectable 2nd place. The children supported each other superbly demonstrating excellent teamwork .Well done to Grace and Lewis who were selected to receive the Spirit of the games "Passion" value certificates for their drive and commitment.
Y4 Multiskills festival
What a fun-fill afternoon Y4 encountered at our 1st event of the New Year, the multiskills/teambuilding festival at Gosford Hill on Thursday 12th January. The children took part in many different activities, working cooperatively as a team and thoroughly enjoyed the event. A huge well done to all the children and especially to Kaden and Tino who were identified by the Gosford Leaders as demonstrating, outstandingly, the Spirit of the Games "TEAMWORK" value throughout the afternoon.
Sainsbury Active kids
Please start collecting vouchers for our School. The difference this scheme has made over the years to school sport has been phenomenal. We look forward to receiving you vouchers.
---
December 2016
Lucy McGrath wins Callum O'Dowda cup for sporting excellence
Congratulations to Lucy Y6 for her outstanding achievements this year in PE and Schools Sport.She has qualified for the Y6 girls Cross Country School Games finals in March finishing 1st in the North Oxfordshire qualifiers and qualifying, with the Y6 swimming team, for the School Games later in the year.She always gives 100% effort and deserves to be recognised for her fantastic achievements.Well done Lucy we are very proud of you.
After School sports clubs
The KS1 Ballet/Modern dance taster session was a great success with over 24 children coming along try out the club. The club will begin on the 13th January but we will be only able to accept 15 children. An enrolment form will follow after Christmas and places will be allocated on a first come basis.
KS1 football club with Harry and Zac and the KS2 Netball club with Kirsty and Lisia proved also very popular and will restart on Tues 10th January and Wednesday 11th January respectively.
The KS2 football club with Craig will begin in Monday 9th January.
Y4 Dodgeball Festival
A great afternoon was had by the children in Y4 who attended the Kidlington Primary Dodgeball festival. All the children demonstrated great enthusiasm and thoroughly enjoyed this exhilarating, fun sport.Well done to Ella B, Roan, Ceci and Patricia for receiving School Games value certificates for demonstrating great determination
Bike Ability
Congratulations to the final two groups of bike ability children from Y6 who have all passed their training this month. Well done and we wish you safe riding on our roads.
We are also delighted to announce that after February half term the children in Y4 and Y5 will have the opportunity to bring their bikes to school for a morning to complete the Level 1 Bike Ability course in preparation for the Level 2 course in Y6.More details to follow in the new year but if Father Christmas is stuck for ideas……..
Y6 Girls Swimming County finals!
Amazing swimming at the County swimming finals on the 7th December produced a 1st place for our Y6 girls Lucy, Amelia, Keeley and Enya. The girls needed to win their last relay race to take the lead. Needless to say the girls gave everything they had and successfully secured the top place. They will now represent North Oxfordshire at the Sainsburys school games next year. Go team STM!
Y2 Y4 Y6 Cross Country County Finals
Well done to our U7 GIRLS-Vanessa, Jessica, Bonnie, Amelia and Lizbeth
U9 GIRLS individual runners- Ella E and Catalina
U9 BOYS-Jacob C, Jacob T, Lucas, Ben and Anthony
U11 GIRLS/BOY individual runners- Lucy, Katie and Tom
Who competed at the cross country finals in Banbury on the 1st December. The competition was fierce but all runners gave 100% effort and we were all very proud of them. An outstanding run from Lucy Y6 saw her finish in first place beating over 50 runners to secure her place in the Sainsburys School Games finals in March. Well done Lucy and team STM!
---
November 2016
Y6 Swimming Gala
A superb effort in the Kidlington Schools Gala saw a 1st place finish for our Y6 girls team and 4th place to our boys. The children competed in individual and relay events showing great determination and team spirit. Thank you also to Aidan (Y5) for stepping in at the last minute-it was very much appreciated. Our girls team will now progress to the North Oxfordshire finals later in the term. We wish them the very best.
U9s football team finish 3rd! A masive congratulations to our U9s football team who represented Kidlington at the North Oxfordshire Schools final at Banbury United Football ground on Tuesday 8/11.We were the overall winners of our group in the first round and went on to play the winning teams from the other two groups for 1st 2nd or 3rd place.The only game the children lost was their last game which saw us drop into 3rd place on goal difference.It was a spectacular performance and finishing 3rd qualifies us for the Sainsburys School games competition in April.Thank you to all the parents who came to support the team on what was the coldest afternoon so far and to Mrs Pollard for driving us there and back in the minibus.We look forward to seeing how they team perform in April.
Y2 Y4 Y6 Cross Country competition
A beautiful afternoon at West Kidlington School set the scene for an amazing afternoon of cross country running.The teams competed against all the other primary schools in Kidlington and all competitors gave their best performance to achieve some fabulous results:- U7 GIRLS 2nd Vanessa 3rd Jessica U7 Girls Winning team-Vanessa,Jessica,Bonnie,Amelia,Lizbeth
U7 BOYS U7 boys team finished in 4th place-Ryan,Lincoln,Christian,Adrian,Robin
U9 GIRLS 1st Ella E 5th Catalina U9 Girls team finished 3rd-Ella E,Ella B,Rita,Catalina
U9 BOYS 2nd Jacob C 5th Jacob T 9th Lucas Winning team-Jacob C,Jacob T,Lucas,Ben,Anthony
U11 GIRLS 1st Lucy 10th Katie Lord U11 Girls team finished 3rd-Lucy,Chloe,Katie,Enya,Sophia U11BOYS 8th Thomas U11 boys team finished 4th-Thomas,Nathanael,Tre,Harrison,Barnaby
The U7 girls and U9 boys teams,along with all the top ten placed runners in each age group will now progress to the County finals in Banbury later in the term.We wish all of them good luck.
Swimming Success for Lucy!
Congratulations to Lucy McGrath Y6 for her outstanding achievements in her recent swimming competition.She scooped an amazing 6 Gold medals 1 silver and 1 bronze.She even made the Oxford Mail!.We wish you all the best as you continue you swimming success and hope one day to see you at the Olympics!!
October 2016
Y6 BIKE ABILITY
Congratulation to our first wave of Y6 children who have successfully passed their Bike Ability award this term.Thankfully the weather was good for them to enjoy the pleasure of safe cycling around our local roads.Well done to you all and we look forward to the rest of the children beginning their course after half term.
Y4 MINI FOOTBALL
An amazing afternoon of football at Stratfield Break finished with yet another 1st place for St Thomas More School. All the children battled through match after match showing superb skill, determination (our School Games value this term) and sportsmanship .We look forward to our winning team representing the Kidlington schools at the Level 3 Partnership final later next term.
Y3 MULTISKILLS/TEAMBUILDING
Congratulation to our Y3 children who attended the Kidlington Schools Multiskills/teambuilding festival .Great fun was had by all and one of our three teams finished in 1st place!
September 2016
Welcome back to a new school year full of exciting opportunities and challenges. Y6 will begin their Young Leader training to prepare them for the many leadership events that will run throughout the year.They also begin their Bike Ability training and Change 4 Life activities. Y4 swimming commences and we look forward to seeing their accomplishments throughout the year.It is with great excitement we wait for the Rio Paralympics to begin and all children will be introduced to some new Paralympic sports such as Boccia and Goal ball throughout this term to fully appreciate what remarkable athletes the Paralympians truely are.Years 1-4 will also be creating topic based dances whilst years 5 and 6 will be developing their personal fitness and a greater understanding of nutrition and well being.
We are in the process of establishing our after school activities and all details will be sent via school coms as soon as they are in place.
Please remember, it is important for children to have their PE kit in school every day and as we say goodbye to Summer, a winter tracksuit,gloves and a hat should also be added to their kit bags.
We look forward to a fun,active and challenging year ahead.
---
JUL 2016
What an amazing week of Olympic activities the children have participated in to celebrate Rio 2016
The Y6 children have worked incredible hard all week running Crazy Golf, Basketball, Football, Tennis, Table Tennis, Rhythmic Gymnastics a Swimming Gala AND a Reception class activity morning! They have worked tirelessly to plan, prepare and deliver the most physically challenging week for the whole school. They even finished off the week with a brilliant closing ceremony which included salsa dancing, costumes and Olympic torch. We are so proud of their achievements and they all deserve a gold medal for an outstanding display of all the Olympic and Paralympic values of Friendship, Respect and Excellence Determination, Inspiration, Courage and Equality. We wish you all the very best as you move to your new secondary schools and hope that the love of physical fitness, sport and well-being stay with you though to adulthood. We will miss you all.
MAY 2016
Kidlington Cricket Festival
What A great day Y6 had at the Kidlington schools cricket festival on the last day of term. We entered 4 teams into 4 different tournaments and one of our teams Won their event. We also achieved 3rd 4th and 5th place. The weather was superb and so were the skills demonstrated both in cricket, sportsmanship and teamwork by all the children. A big thank you also to Ollie Ray, Barnaby Doney, Tre Guiste and Enya McGuinness from Y5 who were also invited to play.
Y1 MULTISKILLS FESTIVAL ORGANISED BY Y6 SPORTS LEADERS!
What an amazing afternoon was had by all our Y1 children who took part in a multiskills festival organised and run by our Y6 Sports Leaders.They were responsible for putting all their leadership training into practice and planning 20 different activities for the children to visit and then running each station all afternoon as 175 Y1 children tried out all the fun activities-no mean feat! .The leaders were organised,polite and very patient.Our Y1 children were a credit to our school and also behaved superbly in a very busy, hot sportshall.A truly inspiring afternoon.Thank you children.
Y3/4 TENNIS FESTIVAL
Summer finally arrived just in time for our annual y3/4 tennis festival at North Oxford Tennis Club.A team of 4 boys and 4 girls represented the school in a competition against all the other Kidlington primaries.Chris and Tom (The Clubs Tennis Coaches) were very impressed by the standard of play and sportsmanship on show and would like to invite you to their open day being held at the club on May 14th. Information leaflets are available from the school office,Miss Evans or Mrs Heap.The games were extremely close and saw some great play from all involved and finished with St Thomas More in 4th place.Well done players! Don't forget Wimbledon begins on 27th June 2016.
APRIL 2016
Quad kids 2016
The Quad kids festival on the 28th April at Gosford School saw outstanding performances from some Y4 and Y6 St Thomas More athletes. Each athlete participated in a throw,a jump,a sprint AND a long distance run!The children gave each of their four events 100% effort which resulted in both year group teams finishing in 2nd place.Well done to you all for this fantastic result.
Y6 Football FestivalThe summer term has kicked off with a superb football festival at Stratfield Brake on 21st April for our football team.The standard of play was quite superb with the boys playing and 6 high-paced exhausting matches.The competition was extremely tough but the team fought hard until the end finally finishing in 5th place. It was lovely to have assistance from Mrs Henry (Andrew's mum) walking the team to and from the event ,The doughnuts at the end of the tournament were a real treat -thank you!
MARCH 2016
Y6 Athletics Festival
Well done to our team of Y6 boys who represented the school at an Athletics festival at Gosford Sports Centre.The boys enjoyed events such as javelin,speed bounce,chest push,standing long jump and triple jump and of course relays.Round one gave the boys a chance to practice the events with round two becoming more competitive .The team thoroughly enjoyed the afternoon and finished in a very respectable 2nd place.Well done boys!
FEBRUARY 2016
Y6 Netball Festival
Another sunny afternoon saw our Y6 netball team take part in the Kidlington Schools Netball Festival.The children played by the High-5 rules for netball and rotated positions throughout the tournament to experience both attacking and defending positions.The team were undefeated until the semifinals where they finished in 3rd place.A special recognition was awarded to Melissa and Andrew for demonstrating superb teamwork throughout the afternoon.Well done to all of the team who played 6 fast-paced matches showing real determination and stamina.
Y6 Hockey Festival
Well done to our U6 hockey team who, on a gloriously sunny afternoon, took part in the Kidlington schools hockey festival,They played 5 matches; won 2 drew 2 and lost 1 and finished in 4th place.All the team worked hard every match and special determination awards were awarded to Thomas and Janet for their contributions throughout the tournament.It was lovely to see players from Oxford Hawkes Hockey club supporting the festival and all the children were signposted to their junior club sessions on Sunday mornings.As usual the children were a credit to our school-well done.
Y5 Multiskills
A huge congratulations to all the Y5 children who attended the Kidlington Partnership Multiskills festival on Thursday 4th February. The children worked their way around 10 different stations gaining points to add to their teams overall total. Our three teams came 1st 2nd and 4th out of 8 Kidlington teams! A superb result-well done. The festival finished with a fun Benchball competition which the children thoroughly enjoyed.
Y6 Table tennis taster sessions
On Wednesday 3rd February Y6 were invited to The Kidlington Forum Table Tennis Club for an afternoon of coaching and fun. The children learnt how to correctly grip the bat, serve and return shots. Well done to Andrew Henry, Will Keates and Chloe Upellini who came away with winners' medals. The centre is an amazing facility open to all and junior coaching sessions are weekly, except for school holidays. (Beginners 6.30pm-7.30pm £1 a session.) Juniors who just want to play socially can do so at the open sessions on Thursdays, Fridays 7pm-10pm and Sundays 10am-12.30am (£1.50 p/h)
For more information please contact Karl Bushell – Phone: 07833 338292 Email: karllbushell@hotmail.com
———–
Inter-House Hockey
Congratulations to Y6 YELLOW house (Archie, Thomas, Samuel, Idris, Aidan, Chris, Timothy, Zoe)and Y5 BLUE house (Barnaby Max Juan Jacob Harrison Soreiya) for winning their inter house hockey festivals on Tuesday 1st February.
——————————————————————————————————————–
JANUARY 2016
Welcome back to the start of a new year and an Olympic one at that!.We have already competed in Y6 Sportshall Athletics achieving 3rd place against all the Kidlington School which was a superb achievement.Some of our Y4 children also took part in an after school mini football festival at Gosford. The first 45 minutes was played outside on a freezing cold evening and yet not a grumble was heard from any of the children who played back to back football to keep warm.The festival ended with a fun Futsal competition in the Sportshall.
Thank you again for completing the PE questionnaire in September.The findings can be found in the letters to parents section of the website .This year we welcome all the support you may be able to offer assisting the children attending competitions and festivals.If you are able to help in any way with any festivals your child may be invited to please contact Mrs Heap,your child's class teacher or the school office.
Finally,we are hoping to be able to offer an After School Table Tennis club very soon and will advise you of the details as soon as this has been confirmed.
—————————————————————————————————————–
NOVEMBER 2015
We have had another busy month in school with our children taking part in Cross Country,Swimming and Dodgeball festivals.Eight children from Y2,Y4 and Y5 represented their age groups in the Kidlington Cross Country festival and some of these children qualified for the North Oxfordshire Partnership Finals at Sibford school.The children had to contend with gale force winds and torrential rain but still battled through and managed to complete the course.
Fortunately,the swimming gala was not affected by any dismal weather and our teams from Y4, Y5 and Y6 were able to enjoy a superb Gala with many team and individual races.Our girls teams finished in 2nd place with the boys achieving 4th. Well done to the squad.
Y4 were all taken to the very 1st Dodgeball festival held in our partnership.They began the afternoon with coaching on how to play the game and then entered into a fun round robin festival.All the children thoroughly enjoyed learning this new sport and are now looking forward to an Inter house dodgeball competition back at school after Christmas.
Our Y6 children have finished their Bike Ability training with great success and we hope these sessions have given all the children the confidence to ride their bikes safely with the knowledge they have gained over their 5 weeks training.Thank you once again Mrs Walker (Ellie's mum) for giving up every Tuesday morning to help.
Finally,our Y6 children have nearly completed their Young Leader training and have thoroughly enjoyed running activities for the Y2 class, who have been so excited to play fun games led by Y6. The Young Leaders have done exceptionally well demonstrating creative, interesting games and exceptional organisation skills.Well done to you all.
December is a quiet month for festivals and competitions as we lead up to the Christmas period.However,we will be back in full force in January with some Sportshall Athletics competitions! Enjoy your Christmas festivities
———————————————————————————————————————————–
OCTOBER 2015
Well what a very busy month we have had! Team building,Tag Rugby and football festivals all attended with our children,as usual,demonstrating what fantastic role models they are for our school.
Well done to the first half of Y6 who have completed and passed their Bike Ability road safety instruction and may I say a HUGE thank you to Mrs Khorshidfar (Diba's mum) Mr Pradeep (Chris's dad) and Mrs Walker (Ellie's mum) for giving up every Tuesday morning to help.We could not have offered the course without you!
Our Y6 children have also begun their Young Leaders training and will be working with Y2's after half term teaching them fun and exciting activities.
It has been a great term in school watching each class perfect their dancing from KS1 space dances to KS2 WW2-East Coast Swinging!
Thank you to all the KS2 children attending Mark and Craig' s football club on Mondays and I am pleased to report that we have enough children signed up for the new Multi-sports Club after school on Thursdays to begin after half term.There are a few spaces still if you may be interested.Details can be found below.
Well done to all the children who are taking part every Wednesday with our walk to school initiative.Lets hope the weather stays kind to you through these next few challenging winter months.
Finally,thank you to all the parents who completed out PE and school sport questionnaire.Miss Evans and I are sifting through them all and trying to ensure all your feedback is actioned.We will report back very soon on how we can, and will be striving, to continue to improve PE and School Sport for all our children.
Enjoy the half term break and thank you for all your support as always.
Play Anywhere Coaching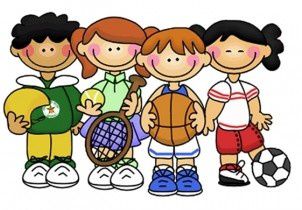 MULTISPORTS CLUB-Thursdays
Professional coaching courses with various governing body qualified coaches.
Open to boys and girls in Year 1&2
All abilities welcome
Structured skills and technical sessions
Multisports incorporating running, throwing, jumping, kicking, catching, racket skills and much more.
5th NOVEMBER-17TH DECEMBER
3.30pm-4.30pm
7 weeks- £24.00
————————————————————————————————————————————
SEPTEMBER 2015
Welcome back to an exciting Olympic year of PE and School Sport at St Thomas More.This term will see our very popular Walk to School Wednesday initiative restart along with the Bike Ability cycling proficiency course for Y6. Our Y4 children will embark on a year of swimming and we look forward to hearing about the amazing progress they will all make.This year we are fortunate to still be part of the North Oxfordshire School Sports Partnership which allows us to enjoy a full program of sporting festival and competitions as well as opportunities for ongoing staff training to ensure a unique,creative and inspiring PE curriculum is available to all our children.
Another year of Government PE Funding will allow us to continue with our very popular Change 4 Life activities at school and Hill End,purchase new equipment to support lessons and create opportunities to develop our After School Clubs.Our very popular football club with Craig and Mark also resumes on Mondays.We will soon also be offering a new multi skills club specifically for our younger KS1 children.
It is wonderful to see our new PE uniform filtering in and as always our children look so smart when we attend events.On this note, as winter approaches, please ensure your child has a warm tracksuit (Plain navy/royal blue) a hat and gloves so they may continue to enjoy outdoor PE.
To help us to continue developing our PE curriculum we will shortly be sending home a parent questionnaire and would be very grateful if you could take the time to complete and return to school.
Finally,we are looking for all you superstar sporty parents to come forward and offer your talents! If you would like to be involved in any aspect of PE at school including supporting lessons,festivals and competitions we would love to hear from you.
Looking forward to a great fun-filled year of sport.
Debra Heap Charlotte Evans
---
SPORTS DAY REMINDERS
Please come and join us for our sports day on MONDAY 22nd JUNE 2015 which
will take place at WEST KIDLINGTON SCHOOL from 10.00am.Here are a few reminders:-
All children must wear their school PE kit however they may wear a plain t-shirt matching their house colour of RED, YELLOW, BLUE or GREEN.
All children must also have a named water bottle and sun hat.
Parents are not permitted to enter West Kidlington School until 09.45 to allow for their children and parents to enter and leave the school grounds.
No parking in the pedestrian walkway to West Kidlington is permitted. Parents may use the "Ghurkha Village" restaurant car park on the main road.
All children must walk to and from sports day with their class teacher and MUST remain with their group leader at all times whilst moving around the stations.
If the weather forces us to cancel a recorded message will be left on the school answering machine. PLEASE NOTE: RESERVE SPORTS DAY DATE is MONDAY 29th JUNE 2015
You are welcome to join your children back at St Thomas More School for lunch after sports day
We look forward to seeing you there.
————————————————————————————————————————————–
NEWSFLASH!!!!
We are delighted to announce for the 2nd year running St Thomas More School has been awarded the highest GOLD award from the Youth Sport Trust for our quality and commitment to PE and school sport 2014-15.
This is a fantastic achievement and confirms that the health and well-being of all our children is embedded in our physical education programme throughout the school.
Well Done St Thomas More!
—————————————————————————————————————————————–
JUNE 2015
This last term is the turn of Y1 to take part in their Change 4 Life activities at Hill End and school.They will be learning about healthy eating,the importance of drinking plenty of water and how to stay safe in the sun.They will be playing lots of fun games at school and will enjoy the Maze Challenge at Hill End
Well done to all our Y6 children who took part in the Kidlington Schools Cricket festival on the 4th June.Another glorious sunny day and it was a lovely way to spend a day after all the SATS. We entered three teams one boys,one girls and one mixed.We didn't make it to any of the final play-offs but great teamwork and sportsmanship was demonstrated throughout the day.Thank you for representing the school so well.
This month also saw our final group of Y6 children take part in an athletics festival at Edward Feild school.On the hottest day of the year so far they jumped,threw and ran competing against Dr South's,Edward Feild,North and West Kidlington schools.We were overall winners of the target throwing event and I was extremely proud of Finlay and Renzo for winning determination value certificates and Poppy for collecting the Passion value certificate.Well done all!
---
MAY 2015
Well done to our Y4 AND Y6 Quadkids Athletes who took part in an athletics competition.All athletes had to complete 4 events -a throw,a jump and two running races.Both Y4 and Y6 team finished in 3rd place overall which was a superb result.Also a special recognition goes to Amelie and Archie who both achieved GOLD standard awards from the UK Athletics award scheme.A fantastic result im sure you will agree.
———————————————————————————————————————————–
APRIL 2015
Welcome back to the Summer term! Our after-school fitness and football clubs resume this week (details below) and enrolment forms are available from the school office.This term Y3 children will begin their Change 4 Life activities at school and Hill End. Festivals include Y4 tennis and Y5/6 football.We wish the participating children success in their activities.
Y4 TENNIS FESTIVAL
Congratulation to our Y4 tennis team for representing our school so well at their recent festival.The team were highly praised for their exceptional behaviour and sportsmanship and two children Clara and Harrison were awarded the Spirit of the Games certificates for "Honesty". You did us proud!
ACTION SHOTS!
and
With Tanya
KS 1/2
STARTS: THURSDAY 16th April 2015
FROM: 3.30-4.30pm
(6 weeks @ £4.50 per session = £27.00)
————————————————————————
FOOTBALL CLUB
Professional coaching courses with
UEFA qualified coaches.
Open to boys and girls from Year 3 to Year 6
All abilities welcome-Structured skills and technical sessions
Fun games and small sided matches
13th April 2015 – 6th July 2015
3:30 – 4:30
11 weeks – £39
———————————————————————————————————————————-
MARCH 2015
A quiet term for sport as the weather unfortunately forced us to cancel the Y6 Netball Festival and Athletics which will be rescheduled for the summer term.However our Y1 children attended a dance festival on the last day of term and great fun was had by all! The children created a superb dance to the storybook:-
————————————————————————————————————————————-
FEBRUARY 2015
The Bike Ability program for Y6 is now complete and congratulations to all who took part and passed!Hopefully,we will be introducing a new scheme, Balance Ability ,for our younger KS1 children.This programme is all about teaching young children to balance on bicycled with no pedals and is the first step in learning to ride.
Unfortunately the Y6 netball tournament has been postponed due to the weather but hopefully we will be able to reschedule for later in the term.
Great fun was had by our Y5 children who attended the Kidlington Partnership schools multiskills festival at Gosford on Wednesday 4th February. The class split into three teams and participated in ten different activities against North Kidlington and West Kidlington schools throughout the afternoon. Of the ten different events St Thomas More won 5 of the events which was superb!
We have been privileged to be able to lend three sports mobility wheelchairs for the children to experience
during PE lessons this term.Today, disabled British athletes like Jonnie Peacock,Hannah Cockcroft and David Weir are household names. They were awarded with hero status for their achievements at international level – and rightly
so.Those achievements have been an inspiration to many young people. They have seen the dedication and sheer
will to win of disabled and wheelchair athletes. Sports wheelchairs enable young disabled athletes to prove to themselves just how far training, skill and determination can take them.Our children will hopefully understand some of the challenges faced by disabled athletes and be inspired by their determination and strength to enjoy a full,active
and healthy lifestyle.
—————————————————————————————————————————-
JANUARY 2015
A new year has begun and already we have taken part in an u9's football festival.Well done to some of our Y4 children who came joint second in the tournament at Gosford Sports centre.Great fun was had by all and it was fantastic to see the children enjoying the game of football and playing with such sportsmanship.
Unfortunately we have had to postpone the start of our Arsenal soccer schools multi sports club due to lack of numbers from KS.Hopefully,we can re-launch this club next term when the weather improves and days become longer encouraging more children to join.
Y6 are on their 2nd wave of Bike Ability training and like to extend a huge thank you to Mrs Hofman for offering her Tuesday mornings to support the training sessions.
Sporthall athletics for y5/6 children start at the end of the month along with a Change 4 life festival for y4 who have begun their healthy living/lifestyle club. Our KS2 football club on Mondays and Fitness,Fun and club on Thursdays have both resumed.Please collect an enrolement form from the school office if you wish your child to join.
Finally, I am thrilled to confirm that we have the of two Paralympic for the children to experience how disabled athletes can participate in and enjoy the pleasures of sport.Also…
SAINSBURYS ACTIVE KIDS 2015-Help inspire children to lead healthier lives
Together we can make a real difference by supporting children to eat well, move well and live well. Just collect as many Active Kids vouchers as possible when you shop at Sainsbury's to donate to school. Then they will exchange them for an exciting range of active and cooking equipment, and experiences.Active Kids vouchers can be collected from 28 January until 5 May 2015 at all Sainsbury's stores, petrol stations and when ordering groceries online. One voucher is earned for every £10 spent in a single transaction at Sainsbury's Supermarkets, and one is earned for every £5 spent in a single transaction at Sainsbury's Locals.*
Y4 FOOTBALL FESTIVAL
Well done to some of our Y4 children who took park in the Kidlington Partnership schools u9s football tournament at Gosford Sports Centre. The team played 6 matches and came joint second overall. A great achievement – well done!
Y5/6 ATHLETICS FESTIVAL
Congratulations to some of our y5/6 children who took part in a Sportshall Athletics competition at Gosford Sports Centre on Thursday 22nd January. An 18 strong team participated in various field and track events including javelin,triple jump,parlaaf relays and speed bounce. The team finished in second place only 4 points behind the winners! One of the competitors,Amelie Prior in y6,has written an excellent account of the festival which can been found below. A fantastic result- well done team!
YOUNG SPORTS REPORTER – AMELIE PRIOR Y6
Y5/6 KIDLINGTON FAMILY SPORTSHALL ATHLETICS COMPETITION
On the 22nd January 9 boys and 9 girls from Y5/6 attended an Athletics competition at Gosford Sports Centre against our local Primary Schools. All the competitors from St Thomas More did brilliantly in their first round events. These were soft javelin, chest push, standing long jump, vertical jump speed bounce and triple jump. We all took part in two events in the first round then in the second round competed in a series of relay events. We did a 1 and 2 lap race, an obstacle and hurdles race. I loved the obstacle relay race! It was fun to use the turning boards whilst we were racing too.
The other school that took part did extremely well and were very talented competitors.
The final results were in and we came second overall only losing by 4 points to Edward Felid School.
Everyone had a great time and were really happy with the result as we know we all tried our best.
Amelie Prior Y6.
DISABILITY SPORTS – WHEELCHAIR EXPERIENCE!
We have been privileged to be able to lend three sports mobility wheelchairs for the children to experience during PE lessons this term.
Today, disabled British athletes like Jonnie Peacock,Hannah Cockcroft and David Weir are household names. They were awarded with hero status for their achievements at international level – and rightly so.
Those achievements have been an inspiration to many young people. They have seen the dedication and sheer will to win of disabled and wheelchair athletes.
Sports wheelchairs enable young disabled athletes to prove to themselves just how far training, skill and determination can take them.
Our children will hopefully understand some of the challenges faced by disabled athletes and be inspired by their determination and strength to enjoy a full,active and healthy lifestyle.
————————————————————————————————————————————–
NOVEMBER 2014
Welcome back to term 2 and we have started our first week back with our Bike Ability cycling proficiency course for Y6 under way and a Y4 mixed football festival.This month also sees our Y6 class venture off on their residential week to the Beacon in Devon for lots of exciting Outdoor Adventures. Y5 class will start their Change 4 Life activities every Friday and take part in a swimming Gala! We are also very excited about our new dance club beginning on the 6th November.Details can be found on this page and the Latest news pages.Please encourage your child to come along and join in the fun:-
and
DANCE CLUB -With Tanya
KS 1/2
STARTS: THURSDAY 6th November 2014
FROM: 3.30-4.30pm
(4weeks @ £4.50 per session = £18.00)
(last session 27th November 2014
---
OCTOBER 2014
Y6 TAG RUGBY FESTIVAL-9th October 2014
to our Y6 children who took part in the Kidlington Schools TAG Rugby festival at Stratfield Brake.The children played against all the local schools and although the weather forecast was for heavy rain the sun shone right to the very last match!The chairman of the rugby club was super impressed with the excellent sportsman ship and behaviour demonstrated by all who attended.Our final placings were 2nd, 4th and 5th .A great result-well done.
As part our Change 4 Life some Y6 children have been enjoying orienteering shelter building at Hill End.
They have thoroughly enjoyed the to follow the orienteering trails and discover the wonders of Wytham Woods.
Throughout the year all children will have the opportunity to have two fun-filled visits to Hill End and have two informative and recreational Change 4 Life session at school.
---
---
---
---
SEPTEMBER 2014
Y3 Team Building Festival – 25th September 2014
to our Y3 Team building children who had a fantastic afternoon at Gosford Hill taking part in 10 different activities that required lots of teamwork,perseverance and determination.All the children thoroughly enjoyed themselves and were a credit to the school-well done
---
---
During this term our Y6 children are training to become Young Leaders to assist with playtime fun and to support events such as Sports Day.So far ,they are all proving to be very competent, and are looking forward to putting their leadership skills to the test with the Y1 children over the next couple of weeks.
---
---
Our Walk on Wednesday initiative has had a great response and is at the moment full, but please do place your name on the waiting list as we are hoping to be able to accommodate more walkers soon. Thank you to Mrs Asman and Mrs Krzych for your early morning start supervising the walk to school.
---
---
Also,may I take this opportunity to remind you of our two after-school clubs that are currently running:-
Monday- 3.30-4.30 KS2 Football with Craig and Mark -experienced qualified coaches
Thursday 3.30-4.30 Street Dance with the amazing Tanya.
We are looking forward to a very exciting and successful year of PE and School Sport and hope to bring more activities,clubs and special sporting events as we continue through to the summer of 2015.
Deb Heap